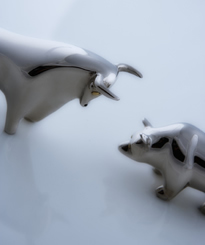 That's why we're here.

CTS Financial Group (CTS) is a Chicago financial advisory boutique that walks the walk by talking the talk, individually, with every client who comes through our doors. We know it's critical for your investments be managed on a daily basis; not given an occasional once-over. So we'll sit down with you in person to develop a strategic approach that matches your tolerance for risk to your goals for long-term financial independence.

You don't have to be a millionaire to belong here.

You just have to be comfortable with the idea of potentially becoming one some day. And through teamwork, sound strategic thinking, cogent advice and a commitment to your best interests, we believe anything is possible.

It's your money we're talking about here. And if you're ready to team up to find the right solutions for your financial future, we're ready to begin the conversation.